Meet the Team – Chris Bailey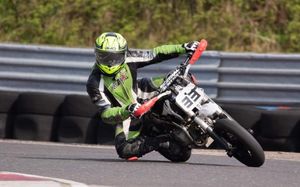 Meet Chris Bailey, one of our Mechanical Design Engineers within Electrified's Automation Department. This role involves creating a concept and following this through to a built and delivered machine.
Chris has been in design close to a decade with a mixed background. He has worked in aerospace, with castings and for automotive companies such as BMW & Ford. This has given him a broad range of experience for managing projects and building working relationships with customers.
Chris was attracted to working at Electrified Automation due to the youth of the company and the challenging projects. He enjoys the fact he can help shape the department and implement changes for the better due to the company not being resistant to change.
A typical day for Chris involves working on machine concepts & prototype tooling, once these projects clear the design gates this work transforms to detailed design work and commissioning activities. He finds great interest in the role due to the innovative solutions and complex problems and problem solving involved.
To carry out the different aspects of his role Chris uses creativity and innovation to the start a project. Once a project is underway different skills such as attention to detail and self-checking become more prevalent. This is supported throughout with good communications and teamwork.
There are three projects underway with Chris based as the lead engineer. Currently all three of them are in the concept stage. This enables him to complete work while prototype tooling is being manufactured, these are
"One of my proudest moments at EA was a customer sign off. You get invested in a concept and believe it is the best solution to the problem. It is very satisfying to a showcase the concept to the customer and overachieve on their expectations."
Chris hopes to grow with the company and take on more responsibility as opportunities arise. He enjoys mentoring people and leading projects.