Meet the Team – James Wellens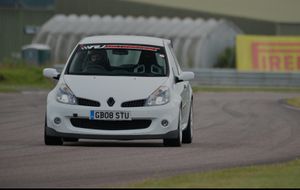 Meet James Wellens, Operations Coordinator here at Electrified Automation. His role is extremely varied as makes a significant contribution to all operational aspects of the business.
James is responsible for ensuring that the necessary parts and equipment arrive on site and on time and that our facilities are of the standard required for project completion.
Prior to joining Electrified, James completed a BEng (Hons) Motorsport Technology degree and managed a race team and a go-kart track.
James was attracted to the role at Electrified after hearing about how we were a new company dedicated to producing innovative technology and are helping the world move towards a greener future.
James is currently working on a wide range of projects from implementing a quality, robust and reliable supply chain, reorganising areas of the facility and introducing new Health and Safety practices.
Speaking about his time at Electrified, James said:
"Over the first year of operating here in Bridgwater, I've seen a great change not only in the facility but the business itself. I am extremely proud of how far we have come and how we have turned the old ex-plant workshop into a respectable facility, capable of showcasing our machines and our abilities as a business."
James hopes to gain as much exposure as possible to all the operational facilities at Electrified, covering Quality, Supply Chain, Health and Safety and HR, before eventually progressing to Operations Manager.